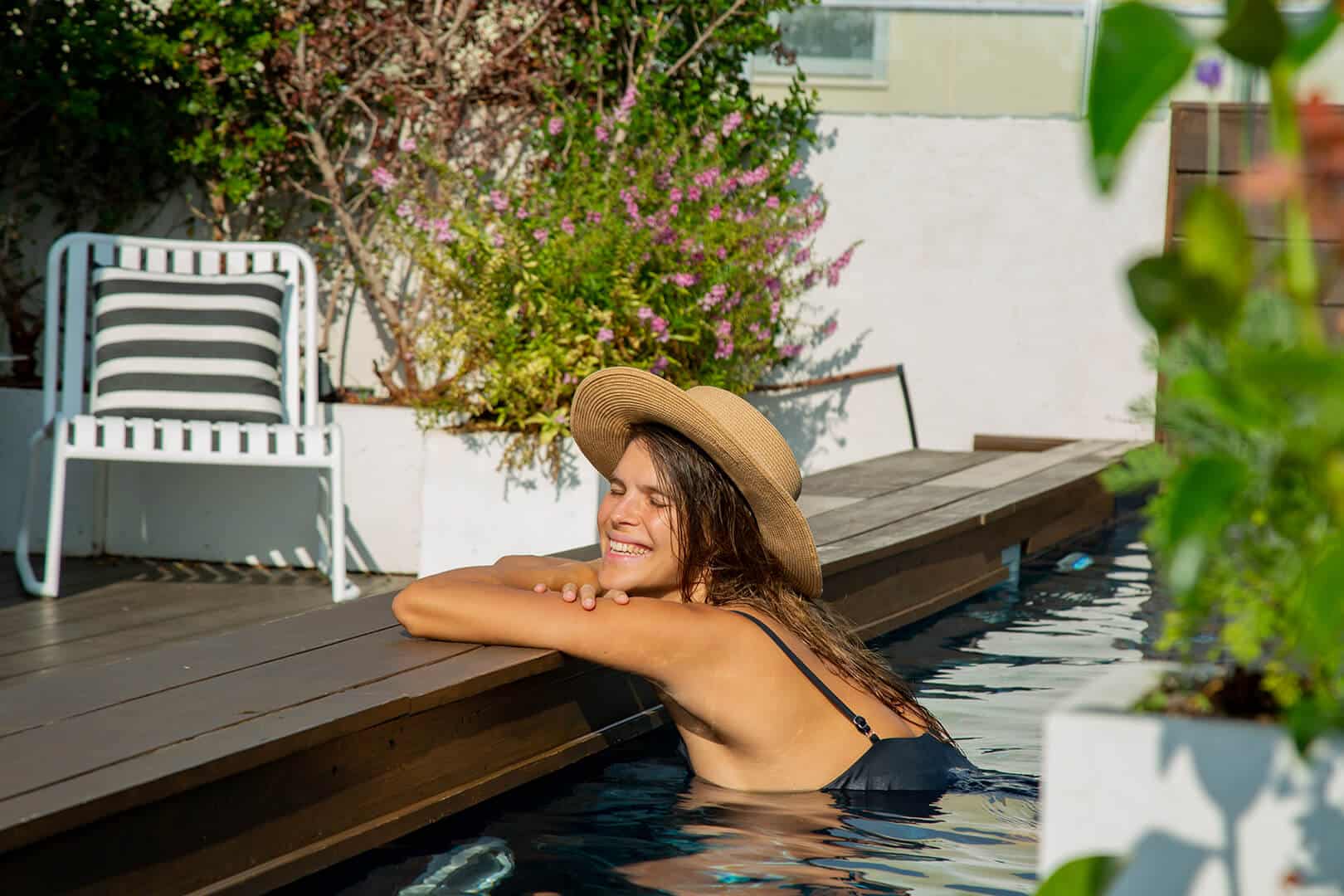 The TOP 7 Things to See & Do in Tel Aviv this Autumn
The city that never sleeps is a year-round destination. But if you're wondering when is the absolute BEST time to visit, it's the fall. Why? The biggest reason is the weather. The simmering summer heat begins to wane in September. By October, it's pleasantly warm but not too hot. This makes it the ideal time for walking and biking, which are the best ways to explore this nonstop city. But weather isn't the only reason to head to Tel Aviv in the fall. The summer crowds have also gone, making it the best time to take advantage of shoulder season prices. Plus, this is truly a city that lives up to its reputation of never stopping. So no matter what time of year you go, you'll find plenty of things to do. Here's TLV2GO's list of the top 7 things you must see and do in Tel Aviv this fall. 
1. Rent a Bike and Take a Stroll
It's hard to say what neighborhood is the best in Tel Aviv. They are each unique and have different personalities. For history buffs and food snobs, don't miss the south (Neve Tsedek and Old Yafo). Neve Tsedek is the first neighborhood in Tel Aviv and Yafo is home to the oldest working port in the world – over 4,000 years in fact. For trendy, hipster vibes and street art, don't miss Florentine. For more nature vibes and upscale boutiques, stay in the Old North and take a stroll down Dizengoff. Forget about a car and rent a bike. They're all over the place and you can get from one end of town to the other in about 20 minutes along the beach promenade.
2. Visit some Museums
The Tel Aviv Museum of Art comes in at the top of the list, but if you like museums, don't miss the Ilana Goor Museum in the Old City of Yafo, The Palmach Museum, which explains the founding of Israel, and the Yitzhak Rabin Center, an interesting memorial about this important, groundbreaking leader in Israeli history. If you're into Bauhaus architecture (and the reason why Tel Aviv is a UNESCO World Heritage site), head to Beit Bauhaus on Bialik Street and discover the over 4,000 Bauhaus buildings of the White City.
3. Go Beach Hopping and Check Out an Outdoor Olympic Pool
You could spend a week visiting every different beach in this city. The metropolis borders the Mediterranean and has a long, sprawling promenade that spans from the Old City in Yafo to the south all the way past Tel Aviv's northern borders. Rent a bike and go beach hopping all in one day or spend a few days staking out a towel on the most popular dunes of sand – Frishman (upscale, beach volleyball), Jerusalem Beach (good for surfing), Gordon Beach (there's also an Olympic pool here where you can swim laps and pay a one day entry and the marina is here too), Hilton Beach (the locals' favorite).
4. Go Shopping
Whether you're looking for an eclectic, unique item or a mainstream Israeli brand like Castro or Golf & Co., the shopping in Tel Aviv is top notch. The Dizengoff Center and Azrieli Malls will keep you cool and organized, but if you want smaller boutiques, head to Dizengoff Street, Neve Tsedek, Yafo's flea market or the Tel Aviv Port. Chok full of small local designer brands, you'll have your pick of special jewelry and trendy clothing in these hotspots.
5. Markets
Don't miss the Carmel Market for a taste of old-school fruit and vegetable shopping. The vendors sell their wares in rhyming chants and tease passerbys, vying for attention with typical Israeli chutzpah and a dash of rude charm. The Carmel neighborhood is the place for fashionable yet affordable (relatively) food. You'll find everything from home-cooked Yemenite specialities to Asian fusion delights – most of them with outdoor seating in a bustling, lively environment. It's a great place for a late afternoon drink to people watch and meet some locals. Sarona Market is smaller, cooler and more expensive – largely offering various types of food, fine chocolates and local delicacies. The Tel Aviv Port is the best place for organic fruits and veggies and a good place to catch the incredible sunsets over the Mediterranean or pick up a picnic lunch for the park. The Jaffa Flea Market has a wealth of choice – from antiques to extremely expensive designer boutiques and plenty of great places to eat.
6. Spend a Day in the Park and Tel Aviv Port
On Tel Aviv's northern border, the HaYarkon Park winds its way along the city with lush green lawns, a meandering river and plenty of shade. It's a great place for a run, a walk along the river, a little paddle boat excursion or just a shady place to relax and unwind as you watch the people go by. It's close to the iconic Reading power station and the Tel Aviv Port, where you'll find some great seaside restaurants, shopping and great activities for kids (Sky Jump has massive trampolines and a climbing wall; electric cars are easy to rent and safe for the kids to drive on the sprawling wooden decks).
7. Eat, Drink & Party
Famous around the globe for its nightlife and party scene, Tel Aviv is slightly less well known for its fantastic food. From street food vendors selling shawarma and felafel to upscale, high-end chef restaurants like Sharon Cohen's 'Shila' or Orel Kamahi's Popina in Neve Tsedek. When it comes to clubs, you can choose from everything to smoky underground live music venues like OzenBar to the multi-level Duplex or the famous Oman 17. When it comes to nightlife, Tel Aviv is simply the top in the world. The streets are lively around the clock and no matter what you're looking for, it won't be hard to find. The variety of music, venues, shows, events, clubs and bars is without a doubt the most diverse and energetic of any city in the world. We think it even rivals New York.
So what are you waiting for? Plan your trip to Tel Aviv now and check out our top notch accommodations in the best locations. Visit TLV2GO now to find the best vacation apartment for your needs. We've got something for everyone.