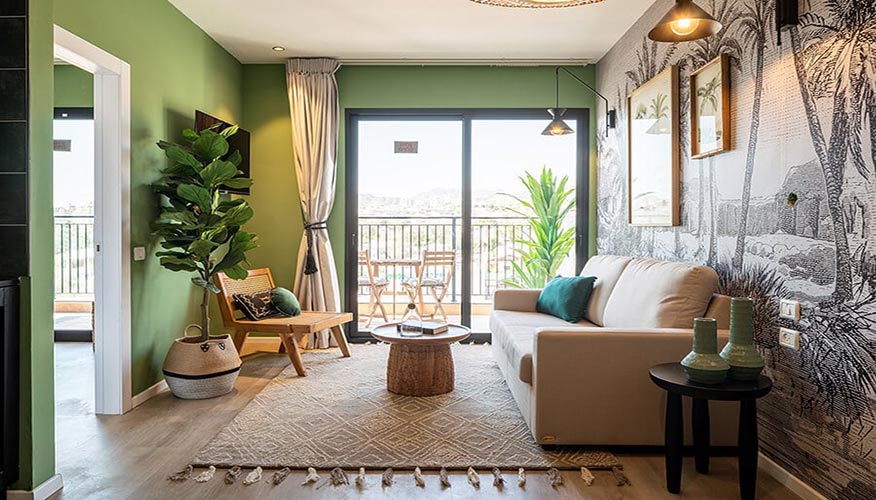 Jerusalem: Where Solo Adventures and Couple Escapes Collide in a Divine Tango
Far from what you may have heard, Jerusalem isn't just a city of faith; it's a city of surprises. Whether you're solo or part of a dynamic duo, its mysterious nature is bound to captivate you. So, whether you're seeking enlightenment, a taste of history, or simply a quirky adventure, Jerusalem is ready to welcome you with open arms. Dance to its divine rhythm and uncover the hidden gems that make this city an unforgettable destination. And hey, if you're planning a trip, keep an eye out for TLV2GO's best studio apartments for rent in Jerusalem. We've got your perfect home base.
Jerusalem, the city where ancient history and modern coolness collide, is like that quirky friend you never knew you needed. And whether you're flying solo or jetting off with your partner-in-crime, this incredible metropolis has something in store for everyone. But what makes Jerusalem so paradoxical? We're about to tell you. But truly the best way to find out is to come experience it for yourself.
Why Jerusalem? Why Not?
Historical Hodgepodge: Jerusalem isn't just a city; it's a time machine. Whether you're strolling through the Old City's winding alleys or marveling at the Western Wall, history comes to life around you. Solo travelers can let their imaginations run wild, while couples can get lost in the romanticism of the past.
Spiritual Diversity: Sure, Jerusalem is holy ground for Jews, Christians, and Muslims, but it's also a hub for spiritual exploration. Solo travelers often seek enlightenment, while couples can bond over shared moments of reflection.
Foodie Paradise: Who said you can't find heaven on a plate? Jerusalem's food scene is a delectable journey through diverse flavors. For solo travelers, it's a culinary adventure, and for couples, it's a delicious way to connect.
Quirk and Quirkier: Uncover the Unexpected
Underground Clubs: Jerusalem's nightlife is like a hidden treasure. Dive into the underground club scene, where you'll find unique venues that offer an eclectic mix of music and vibes. Places like "The Container" and "Gazelle Valley" are known for their alternative parties.
Hidden Art Galleries: Beyond the Old City's walls, Jerusalem has a thriving art scene. Explore lesser-known galleries, street art, and even graffiti that tells stories you won't find in history books.
Mystical Encounters: Seek out spiritual experiences beyond the mainstream. Join meditation sessions, visit mystical bookstores, or simply find a quiet spot on a hill and let the city's aura wash over you.
Machane Yehuda Market: This bustling market is not your average shopping destination. It's a sensory overload of colors, flavors, and music. Keep an eye out for the hidden alleys and trendy bars tucked away in this market.
Street Art: Jerusalem's street art scene is thriving. Take a walk through the Nachlaot neighborhood to discover colorful murals and thought-provoking graffiti that add a modern twist to the city's ancient streets. Take a guided tour and enjoy some local humor with a dash of history. 
Coffee Culture: Jerusalemites love their coffee, and the city is dotted with unique and cozy coffee shops. Sip on a cup of locally roasted coffee while watching the world go by.
Couples' Retreat: Love Amidst History
Romantic Strolls: Wander hand in hand through the Old City's romantic alleys, or take a sunset walk along the Haas Promenade for breathtaking views. Jerusalem's charm amplifies the romance.
Shared Spirituality: Share moments of quiet contemplation at the Western Wall, or attend a mass at the Church of the Holy Sepulchre. These experiences can deepen your connection as a couple.
What Other Travelers Love Most
Authenticity: Many travelers are drawn to Jerusalem's authenticity. It's a place where ancient traditions coexist with modern life, creating a rich tapestry of culture.
Diversity: Jerusalem is a melting pot of cultures, beliefs, and cuisines. Travelers love how it challenges their preconceived notions and broadens their horizons.
Surprises at Every Turn: Whether it's stumbling upon a hidden courtyard cafe, discovering a centuries-old synagogue, or witnessing a spontaneous dance performance in the streets, Jerusalem keeps travelers on their toes.
Meeting the Locals: Jerusalemites are known for their hospitality. Strike up conversations at local markets, join a Shabbat dinner with a welcoming family, or chat with shopkeepers about their favorite hidden spots. Plus, the locals always know the best hidden gems – especially when it comes to food and cool events. So don't be shy – ask away! You'll probably get an invitation to tag along. 
The Stunning Views: The city offers breathtaking panoramic views from spots like the Haas Promenade and the Mount of Olives. The more remote hillsides are a fantastic place to enjoy a moment of solitude or a romantic sunset as a couple.  
Solo Reflection: Solo travelers often find that Jerusalem's spiritual energy encourages self-reflection and personal growth. Take the time to explore your own beliefs and connect with something greater than yourself. Even if you're traveling as a couple, you can each take a moment to reflect on your own life and spiritual journey while you're in Jerusalem. You may be surprised at how inspired you feel! 
Far from just a religious mecca, Jerusalem is a city of paradoxes and endless possibilities. It's a spiritual haven, a culinary delight, a historical marvel, and a hub of modern creativity all rolled into one. So, whether you're exploring solo or with a partner, get ready for a journey that'll leave you enchanted and enlightened. Jerusalem, here you come!