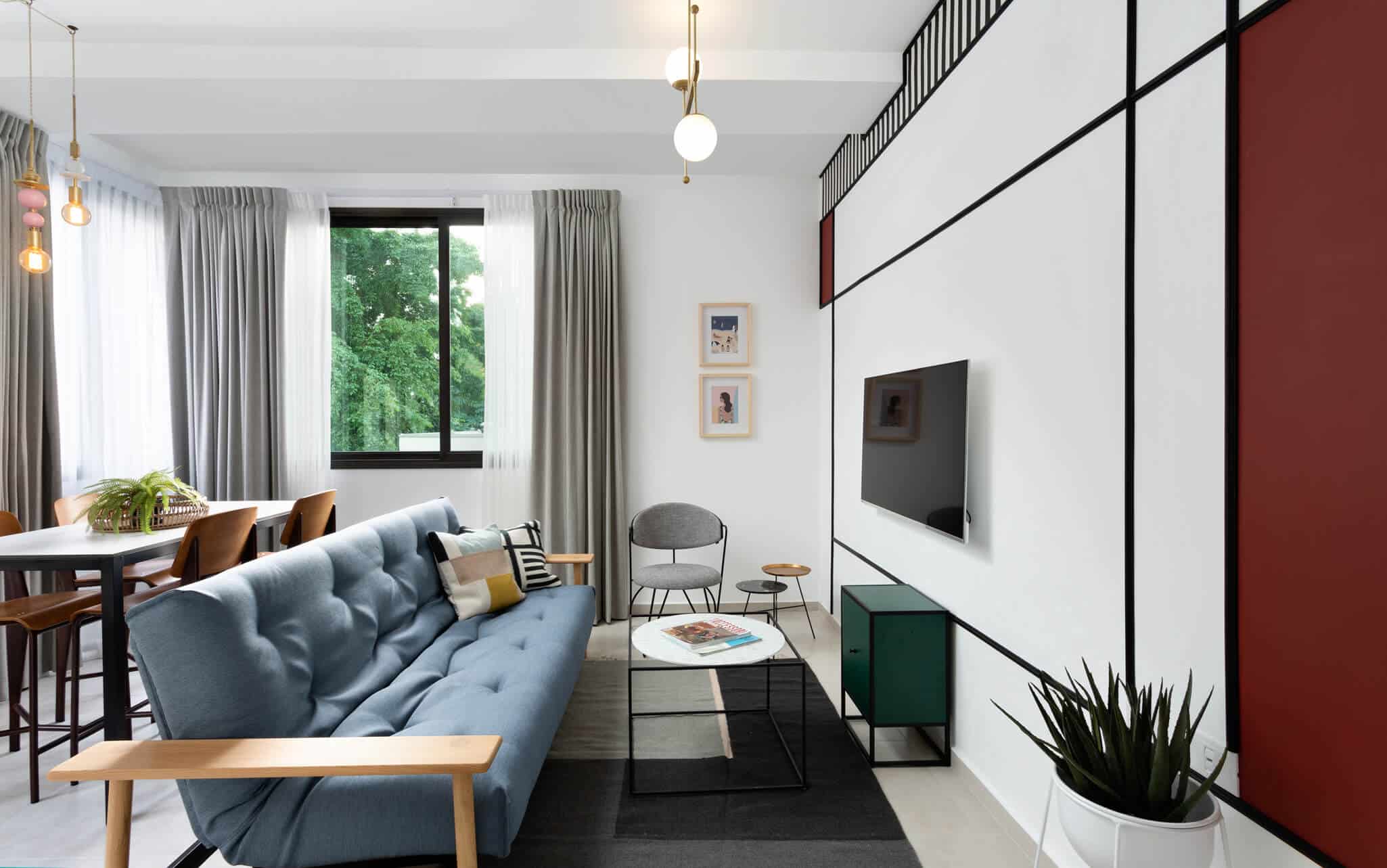 Ten Advantages of Corporate Housing Companies
Sick of passé decor, non-functional 'vintage' appliances, leaky taps and slow internet connections in apartments you rent for work trips? Why not avoid the hassles from the beginning, take advantage of great service and choose from a variety of sizes and prices?
Finding the right Tel Aviv business apartment with private hosts on platforms like Airbnb, VRBO, and Trip Advisor can be challenging and time consuming. The choice between large hosting platforms versus corporate housing companies, such as TLV2GO, may seem  irrelevant. But although they seem similar on the surface, the differences are huge. Especially when it comes to a rental for work, you need assurances that you're getting what you pay for. You also want to be in a top location with all the comforts of home, stylish decor and guaranteed maintenance if anything goes wrong.
At TLV2GO, we have over a decade of experience helping corporate clients find their perfect abode. Here's 10 advantages to choosing TLV2GO and not risking quality, service and style with an individual host.
Pricing (Nightly Rate vs. Monthly Rate)
Most platforms with privately owned short-term rental platforms (like AirBnb, VRBO and Trip Advisor) focus on nightly rates. You may get a discount for longer stays, but you will probably still pay more per month than a corporate housing company. You're much more likely to find rentals by week or by month at a good rate at TLV2GO than with a private host who only has one or two properties to offer. You'll also find a wide array of choices with TLV2GO – from one bedroom studios all the way up to four bedroom penthouses. As a corporate client, you'll also benefit from flexible contracts that allow you to change your contract with minimal penalties.
Liability
As a corporate housing company, we are held to legal standards that ensure your contracts and rental agreements are safe. If you go with an individual host, your contract may not be as airtight as you think – even on Airbnb. Private hosts have been known to cancel reservations last minute with no explanation. At TLV2GO, you can be certain that won't happen. We take full responsibility for upholding our contracts with clients. Our corporate clients benefit from great terms and conditions and the ability to make changes without paying massive fines.
Service 
Most of the time when you rent a furnished apartment on AirBnb etc., you're getting the use of the apartment but nothing else. You won't have someone to call if you have a clogged toilet (yikes!) or the internet goes down (extra yikes!). At TLV2GO, we're available for troubleshooting and maintenance 24/7. That extra mile of service on a work trip allows you to focus on your job and not everyday inconveniences that can arise in a rental.
Guaranteed Amenities
You may have Netflix or unlimited, fast internet with your AirBnb rental. And you may not. Each space is different. With TLV2GO, you know exactly what you're getting – and you can expect the best. Super comfortable mattresses, high-quality linens, fully stocked kitchens, netflix, high-speed internet and nespresso machines are just a few of our great pluses.
Quality Furnishings 
We all know that there's a massive difference between a space with shabby carpets and soiled sofas versus a clean, luxuriously furnished and interior designed apartment. When you come to work in a foreign city, the last thing you need is a place with grimy sinks or dirty chairs. At TLV2GO, we invest in the best, and we maintain that quality in each and every one of our apartments.
Professional Team
With over a decade of experience in the industry, our professional team is available to help you choose the best space for you, to guide you through the process and to answer any questions you may have. This level of dedication and experience makes all the difference when you're on a corporate trip and you need to focus on work.
Location
Vetted first and foremost for their location, all of our corporate serviced apartments are situated in the most popular areas of Tel Aviv. You'll experience the city as a local, enjoying the best the nonstop city has to offer on your down time. And in Tel Aviv, that includes divine restaurants, trendy shops, fantastic shows, bustling bars, great live music and a wealth of other activities. Whether you want to ride your bike through the park or go for a stroll through tree-lined boulevards steeped in history, TLV2GO offers you the top spaces with the city's greatest sights and bites right at your doorstep.
Value 
Not only can you usually find better terms for weekly and monthly contracts with a corporate housing company like TLV2GO, you can also be sure you'll get the best value for your money. We guarantee you the best options the rental market has on offer today. That's a true value you won't find anywhere else.
Assured Standards
Not only do we have the best values for your money, we assure you that our standards are rigorously maintained. We care about our clients and we make sure that everything is up to par – from extra clean apartments to fabulous amenities to chic design and ideal locations. At TLV2GO, we take pride in our work. We ensure that our standards remain the best in the industry.
Corporate Discounts
In addition to our other benefits, we also offer corporate discounts for business apartment rentals in Tel Aviv. Speak to us today about our special offers and find out why getting the best doesn't mean paying the most.