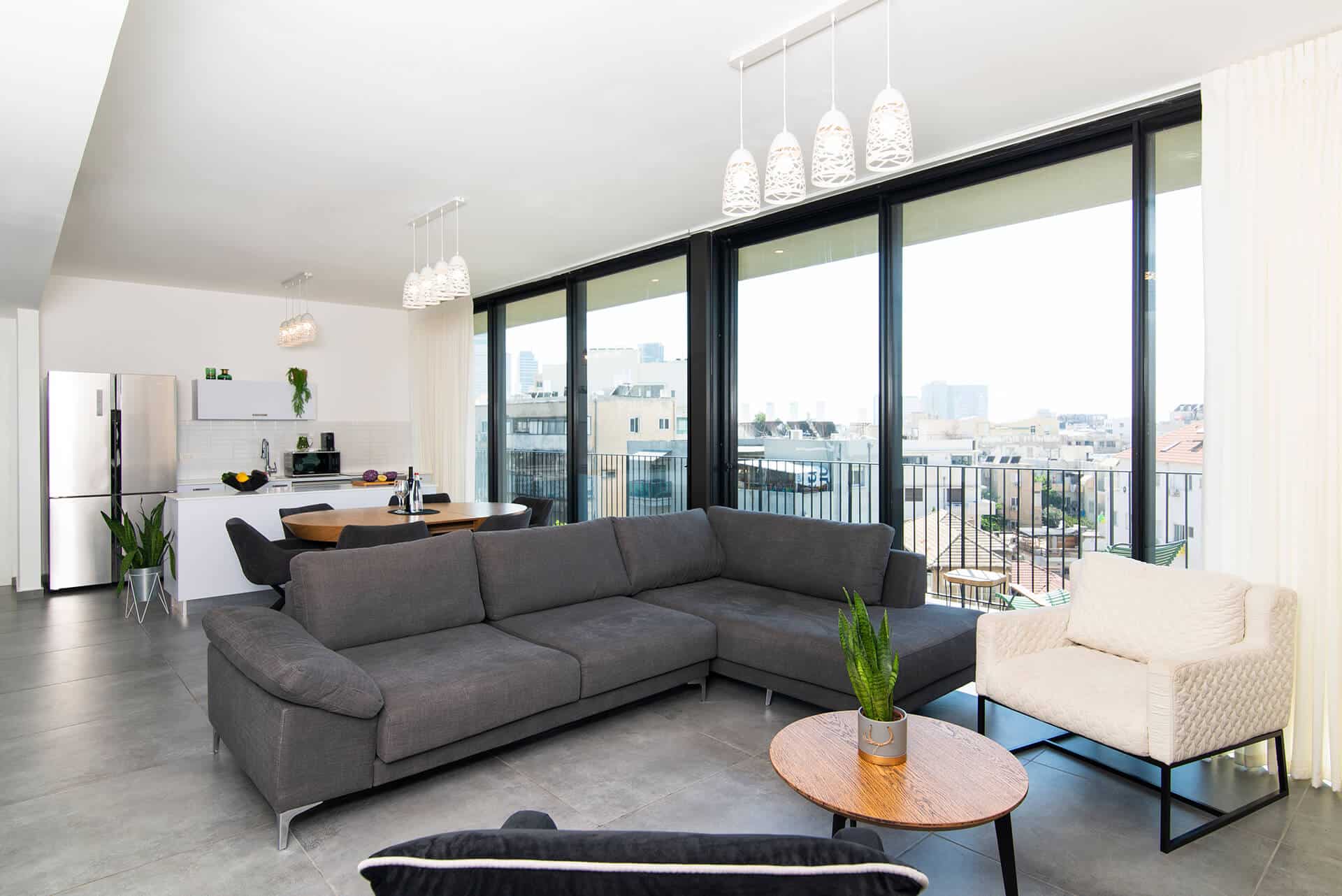 Top 5 Freebies in Tel Aviv
In a relatively shocking revelation, last year Tel Aviv was named the most expensive city in the world to live in. Above New York, Paris, Hong Kong and even London, Tel Aviv ranked first in 2021. Based on the costs of goods and services, including apartment rentals, food, gas and other basics, it seems that living in Tel Aviv is even pricier than some of the world's top tourist destinations.
This makes it one of the most expensive places to visit too. That doesn't deter the millions of tourists who flock to the holy land every year for religious pilgrimages, beach holidays, the underground club scene, birthright trips and – in recent years –a multitude of corporate trips.
Also the home to the famous technology incubator dubbed 'Silicon Wadi,' Tel Aviv attracts many of the world's best and brightest innovators worldwide. Google, Facebook, Microsoft, IBM, Amazon and Apple all have offices in the nonstop city.
This means that traveling for work to Tel Aviv is more popular than ever before, and corporate serviced apartments are in high demand. At TLV2GO, we offer savvy corporate travelers who want more space, more comfort and more design the best possible locations with the greatest flexibility.
Aside from offering the top business apartments for rent, our team of knowledgeable and friendly agents also know Tel Aviv inside out. We asked them to give our corporate clients and budget-minded travelers some of the best things to do for free. Here's the top 10 list of things to do in Tel Aviv from TLV2GO that won't cost you a shekel.
Who says you can't have fun in Tel Aviv for free?
1.Walk the Beach
With miles and miles of sandy beaches lining the azure Mediterranean Sea, Tel Aviv has a stunning coastline with spectacular sunsets over the water almost every day. Guaranteed to satisfy your need for fresh air, salt and sun, taking a walk along the beach will not cost you a dime and it will not disappoint. Strolling down the promenade that stretches all the way from the northern part of Tel Aviv to the south in Jaffa is a surefire way to catch some gorgeous views and even more beautiful people – especially in the morning hours and in the golden hour of sunset.
2.Visit the Markets
Ok, true. If you decide to buy something, this might be an activity that will cost you some money. But meandering through the markets is a great way to experience some of the high energy and cultural oddities unique to this eclectic, multi-cultural city. Upscale vendors can be found at Sarona Market near the ancient Templar buildings and in the Tel Aviv Port, where you'll find loads of organic fare and delicious local specialities. For the more raw, nitty gritty, head to the Carmel Market and explore the nearby Yemenite neighborhood– one of the oldest hoods in the city. Then there's the Flea Market in Yaffo, heaven on earth for antique lovers and anyone with a penchant for vintage finery.  Spice lovers who wanna catch a bit of street art too, don't miss the Levinsky Market on the border of Florentine.
3.Discover the Bauhaus
Named a UNESCO world heritage site in 2003 for its famous Bauhaus architecture, Tel Aviv is nicknamed the White City thanks to its over 4,000 buildings representing this architectural style. One of the most fascinating aspects of the city's history, these iconic white buildings can be found in every part of the metropolis.
The city of Tel Aviv offers a free walking tour every Saturday at 11am exploring the best of Bauhaus. Beginning at #11 on Rothschild Boulevard, where the city's first kiosk and streetlamp still stands, this tour will take you on a delightful journey. You'll discover not only the origins of the Bauhaus architecture and its pioneers, but also hear stories about the people who once lived in these now famous buildings. In an effort to restore Tel Aviv's humble beginnings, the Bauhaus preservation movement is one of the largest and most comprehensive aspects of the metropolis. You just can't miss it. This tour is completely free and open to the public, and it's also a great way to discover the history of both the architectural style that dominates Tel Aviv and the people behind that quintessential movement.
4.Parks and Squares
Near the edge of Yaffo, Charles Clore Park is an oasis of green just along the seashore. If you prefer some shade with your park, head to the northern edge of Tel Aviv and chill out in Yarkon Park. There are some paddle boats for rent if you're feeling adventurous, but you can just lie under the trees on a blanket and watch the people go by for hours in this cool corner. Loaded with trees and walking paths, it's a great place to go for a run or walk too. If you're interested in culture, take a walk through Habima Square (Habima Theater and Helena Rubinstein Pavilion for Contemporary Art are here), Rabin Square (where Rabin was assassinated) or the newly renovated Dizengoff Square (recently restored to its original, flowering glory at street level after years of hovering above the asphalt as a dilapidated concrete jungle).
5.Rollerblade (or watch)
If you're into rollerblading, don't miss your chance to join the now famous Tel Aviv rollers. At 9:45 pm every Tuesday over 400 rollerbladers meet at Habima Theater to roll through the streets together. It's quite a scene and a super fun way to see the city. The route encompasses between 25 to 30 kilometers at lightning speed, escorted by police for safety and usually followed by avid cyclists.
For over 15 years this group has been meeting, and they're already a well-known institution to the locals. It's one great, absolutely free way to see the city, nab some super exercise and hike up your adrenaline levels. If you're a beginner, it's not for you 🙂 If you're not into rollerblading, grab a bench-side seat on Rothschild Boulevard and you'll be sure to see them speeding by at some point!  
If you're planning a corporate trip to Tel Aviv, contact us today at TLV2GO and find out about our special deals on business apartments for rent. No matter what your budget or size needs, we've got you covered. Plus we offer flexible contracts for business clients.