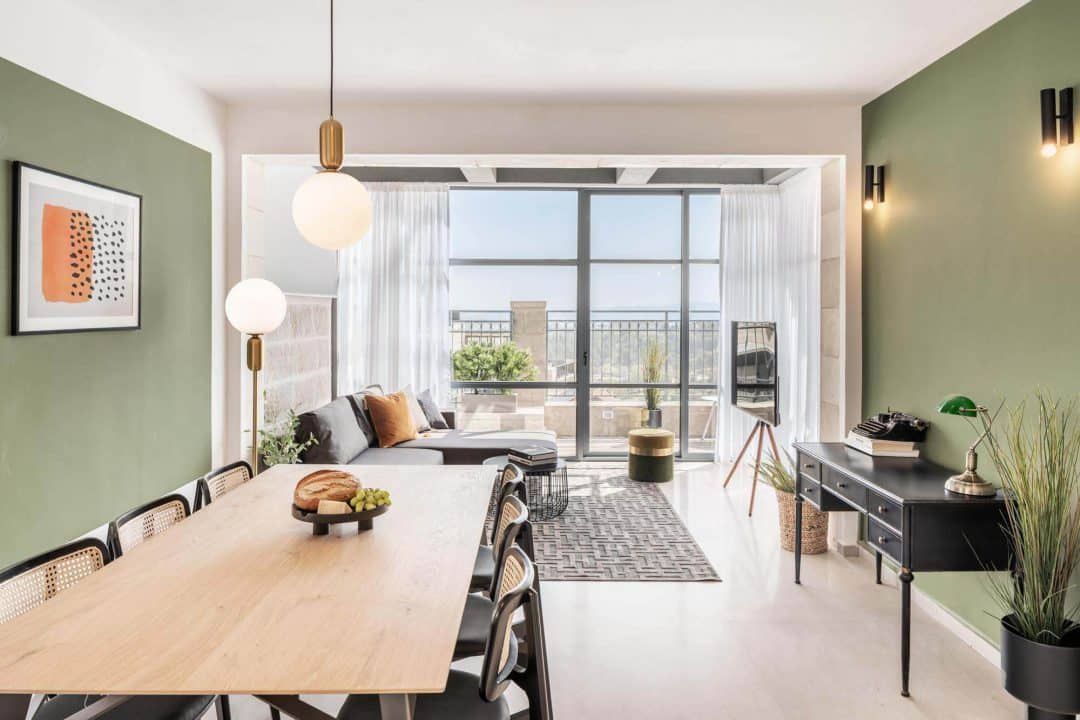 Extended Stays in Jerusalem: Why You Should Consider a Longer Visit
Calling all adventurous souls and history buffs – an extended stay in Jerusalem is an experience of a lifetime! Step into a world where ancient history and modern vibrancy blend seamlessly, creating a tapestry of wonders to explore. With its rich history, cultural delights, and an endless array of things to see and do, spending an extended time in Jerusalem is a fantastic idea that will leave you enchanted and craving for more. So, pack your bags, embrace the adventure, and get ready for a journey that will shape your soul forever! 
Whether you're an avid fan of all things ancient, a digital nomad looking for an interesting place to work abroad, or you just need an escape from the daily grind, a longer trip to Jerusalem will fit the bill. If you need to work, this contemporary paradoxical place offers all the amenities of modernity. Enjoy all the comforts of home in a stunning backdrop with some of the most famous landmarks in the entire world. Not to mention the day trips you can take – whether it's to Tel Aviv, the Dead Sea, Masada or Bethlehem, Jerusalem is a fantastic base for your long-term stay in Israel. 
At TLV2GO, we offer Jerusalem vacation rentals that are suitable for stays from one night to one month and even one year! Contact us for more information about our flexible policies and find out about our long-term apartment rental deals in Jerusalem. 
So let's look at some of the advantages for a longer trip to the official capital of Israel and one of the oldest cities in the entire world. Although Tel Avivians often argue that because the economic wealth is all theirs they are the true capital, Jerusalem is the historical and religious winner hands down.
Rich History – A Living Time Capsule
Jerusalem is no ordinary city; it's a living time capsule with over 5,000 years of history waiting to be discovered. From the ancient walls of the Old City to the sacred sites that hold immense religious significance, every stone whispers tales of a bygone era. An extended stay allows you to immerse yourself in this living history, making you feel like a time traveler unraveling the secrets of the past.
With a longer visit, you'll have time to truly delve into some of the fascinating history of this ancient place. Still the mecca of the world's largest 3 religions, Judaism, Christianity and Islam, Jerusalem holds a special place in the world for millions of people.
Things to See and Do – A Feast for the Senses
Prepare to be spoiled for choice as Jerusalem offers an endless array of things to see and do. Explore the iconic Western Wall and the Dome of the Rock, take a walk through the bustling markets of the Old City, and visit the Church of the Holy Sepulchre. And that's just the beginning! Discover the vibrant arts and culture scene, enjoy delicious local cuisine, and get lost in the enchanting neighborhoods of this multi-layered city.
Get to Know the People and Culture – A Warm Embrace 
One of the greatest joys of an extended stay is getting to know the heart and soul of a place – its people and culture. The people of Jerusalem are warm, welcoming, and eager to share their stories. Engage with the locals, learn about their traditions, and participate in cultural events. You'll find that the more you connect with the people, the deeper your love for this city will grow. You may even be able to pick up some Hebrew while you're there.
Foodie Heaven – A Gastronomic Adventure
Calling all foodies! Jerusalem's culinary scene is a delight waiting to be savored. From street food stalls offering mouthwatering falafels and shawarmas to upscale restaurants serving delectable Middle Eastern delicacies, your taste buds will be in for a treat. An extended stay allows you to explore the diverse flavors of the city, making you a true connoisseur of Jerusalem's gastronomic wonders.
The Perfect Home Away from Home – Jerusalem Vacation Rentals at TLV2GO
For an extended stay in Jerusalem, consider Jerusalem vacation rentals that offer the perfect home away from home. These accommodations provide all the comforts and amenities you need to make your stay exceptional. From modern apartments with stunning city views to charming abodes tucked away in peaceful neighborhoods, you'll find the perfect space to relax and recharge after a day of exploration.
Long-Term Apartment Rentals in Jerusalem – Your Gateway to Immersion 
For a more immersive experience, long-term apartment rentals in Jerusalem offer the opportunity to become part of the local community. Imagine waking up each day in your own cozy space, feeling like a true Jerusalemite. You'll have the chance to build deeper connections, explore hidden gems, and truly live like a local.
An extended stay in Jerusalem is an adventure of a lifetime, offering a treasure trove of history, culture, and culinary delights. With its rich history, diverse attractions, and warm people, Jerusalem will enchant you and leave an indelible mark on your soul. Choose from our amazing selection of Jerusalem vacation rentals or long-term apartment rentals and let the city weave its magic around you. So, fellow adventurers, get ready to embrace the journey, soak in the experiences, and let Jerusalem be the muse that shapes your soul forever!